Podcast: Play in new window | Download
Subscribe: Apple Podcasts | Android | RSS
Belonging may seem like an abstract concept for business, but look at brands like Harley and Apple.  People wait in lines for the newest products, have meetups, swap stories, and even have special hand signals when they see each other on the road (for Harley riders only).
They are part of communities.
This is important because a change isn't driven by a product or service, but by people.  And people support ideas where they belong.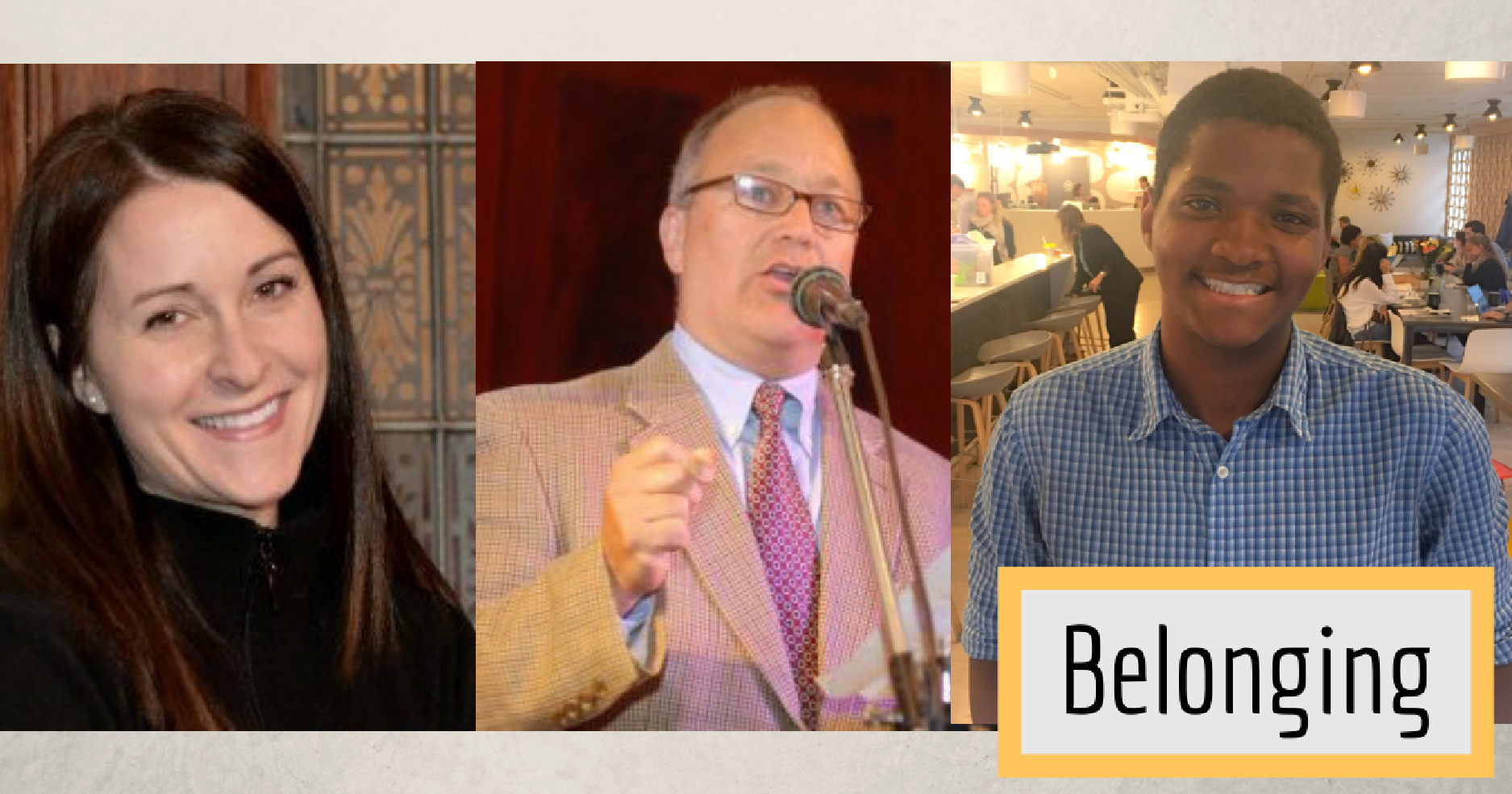 Katie Clark is a professor of Transcultural Nursing at Augsburg University and works with student nurses to run the Augsburg Central and Cedar-Riverside Health Commons.  Katie can literally talk with anyone and make fast friends – she's great at connecting with people.
Charlie Rounds is one of the most passionate people I've ever spoken with!  Talking with him made me want to do something – take action. He's fighting for equality around the world.  Most recently, he founded the Mossier Social Action Innovation Center, supporting LGBT social entrepreneurs.
Matt Scott is a digital storyteller for Second Muse.  He uses marketing to amplify social impact, which all starts with listening… Matt recently launched this awesome project called 180 Degrees of Impact – celebrating 180 people in 2017 that are changing the world – check it out!
Credits:
If you liked this episode, please share it with one friend.  By getting these stories and ideas to more people, we can make a greater impact!